Links:http://gnc.tmall.com/view_page-665488132.htm?spm=a1z10.1.w17 ...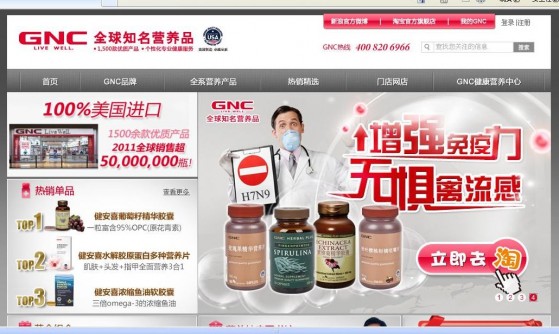 China is on high alert over a new bird flu called H7N9. GNC China branch has officially suggested Chinese customers should take vitamin C, echinacea, multivitamin, spirulina and soy protein or whey protein to promote natural resistance.

If you are going to China, please also think about this advice.